Home / Our Team
Our Team
ALKAMAL FORCE TEAM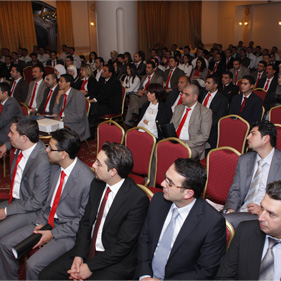 Marketing Force:
Senior management team from all departments are closely involved in strategic marketing and planning to identify customers needs ,set customers loyalty programs, decrease operational costs & expenses, to boost Company's profit.
Promotion Force:
Consists of 100 Medical representatives, covering all areas in Syria strictly supervised by scientific and marketing area managers & supervisors.
Scientific Force:
Consists of a professional scientific Team working to support the marketing teams with updated scientific information that serve to gain the desired market share by professionals.
SALES FORCE
Currently consists of 103 sales men and distributors with their vehicles.
HUMAN RESOURCE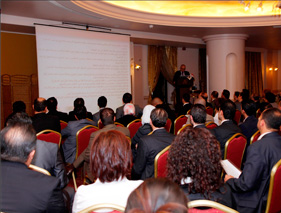 We have strong interview system, accurate selection of employees according to job description and capabilities, continuous training & evaluation. We agree with team members on long-term career plan, to assure progression & decrease turnovers.
Our team consists of:
MBA holding staff.
Staff holding Master degrees in various medical specializations.
Staff holding BSCs in: Pharmacy, Medicine and Economy.
Certificates in ICDL, IT, holding staff.
Consultants.